Rhino Custom Knives - by Laurence Segal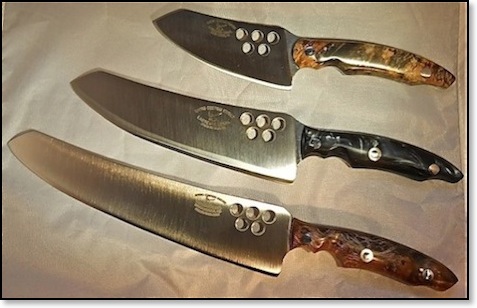 A Selection of Rhino Custom Knives Made by Laurence Segal
**Rhino Custom Knives
are thoughtfully designed and painstakingly crafted by
Laurence Segal
, who has been developing his designs and making knives for twenty years.


The
Rhino Chop
also works very well to cut a whole chicken into parts, to fillet fish, or to slice meat.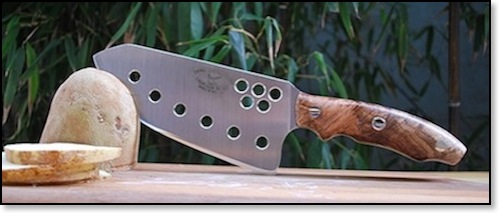 Rhino Chop with Amboynia (Exotic Wood from Burma) Wood Handle
Rhino Chops
similar to that pictured above are available starting at $400.
Hand Crafted Rhino Knives Available Now

Laurence usually has a few of his hand crafted knives for sale, including his uniquely designed Rhino Chops, other culinary knives, and outdoor knives.

If you prefer to wait for a custom made knife. Laurence will custom craft exactly the knife you want - choose the type of blade, the length, and handle material that works for you and delights your own eye.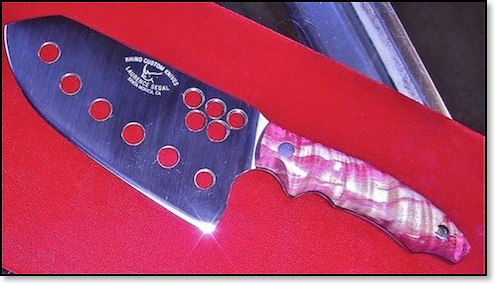 Is this Beautiful Hand Crafted Knife Still Available?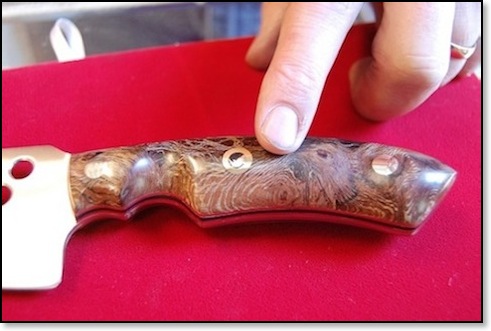 You can choose the type of blade, length, and handle material and shape that make a knife ideal for you.
Contact Laurence Segal

(310) 395-3075
Email: info@rhinoknives.com