Rhino Knives Featured in Los Angeles Times

Rhino Knives and Laurence Segal have been featured in the
Los Angeles Times
HOME & GARDEN
section,
L.A. at Home
,
. . . A buyer's guide to knives
.

"Laurence Segal . . . has precisely the personality you need in a go-to knife guy. He's . . . satisfaction-guaranteed confident ("Yeah, some people think they can sharpen knives, but just wait until you try your knife out tonight"). He also harbors a few obsessive-compulsive knife storage issues," writes Jenn Garbee in
LAWEEKLY Blogs
.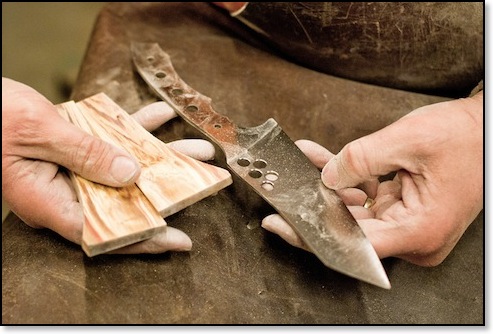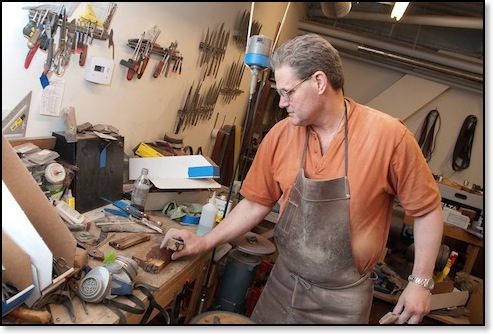 A Knife that Fits the Chef Make the Difference
Laurence Segal
agrees with the editor of
Fine Cooking
who says, "a chef's knife "is like a dance partner."

"A knife that feels comfortable and graceful in your hand might feel klutzy to someone else. When you start shopping for that perfect chef's knife—one that will make slicing, dicing, chopping, and mincing more pleasurable, precise, and effortless—it's important to identify your personal preferences, and to realize that there isn't one knife that's right for everyone."
Fine Cooking: How to Choose a Chef's Knife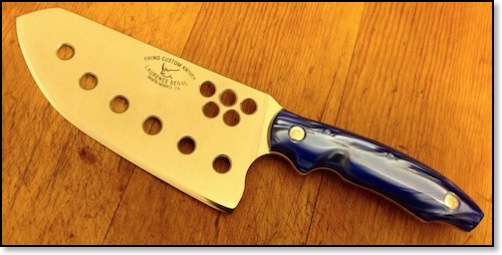 Laurence Segal Also Sharpens Knives
"Famed French Chef Jacques Pepin says you can tell if your knife is sharp if it can cut a soft, ripe tomato into thin slices with ease. Problem is, the cutting edge on even the most-well-made knife isn't permanent. "
Do Your Knives Make the Cut
Contact Laurence Segal

(310) 395-3075
Email: info@rhinoknives.com